"AIR CHARTERING"SOLUTION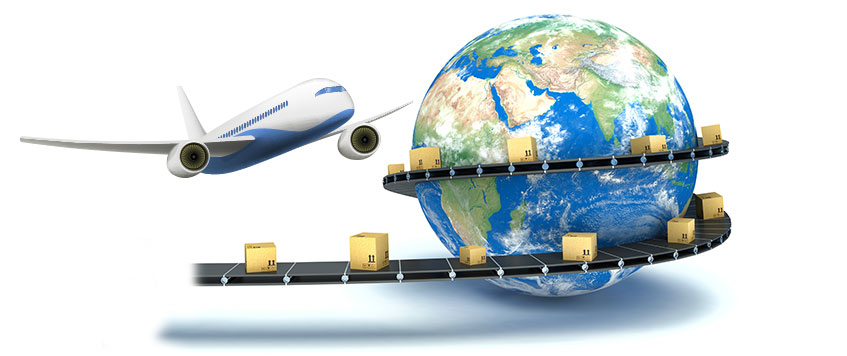 "Air Chartering" is a specific Parsimpex solution that offers a fast and customized transport service, satisfying every needs of the cutomer in accordance with the timing and costs.
Air chartering services:
• Maximum flexibility in term of capacity, timing and routing;
• Import/export handling services with tracking of the shipment in real time;
• Availability of different size of aircrafts;
• Analysis of transport specifications, such as the bounding choice, palletizing/depalletizing in special areas, costs of storage, etc .;
• Supervision of loading/unloading of the goods from the aircraft with "on-site" personnel; • Coordination of specialized services on demand, such as crane rental, etc.;
• Possibility to transport a wide range of specific goods such as:
• Dangerous and perishable goods;
• Oversize and Overweight goods;
• Products with high commercial value;
• Products relative to the Airspace Industry, Oil&Gas, etc.;
• Humanitarian aid and support in peacekeeping missions;
• Spare parts of the damaged airplanes (AOG).
Type of Cargo airplanes
Aircraft

Payload
Capacity
(Tonn)

Volume
(CBM3)
Hold Size
(PxLxH) cm
Door Size
(LxH) cm
Antonov 225
250
1100
4300 x 640 x 440
640 x 440
Boeing 747-800
140
850
5400 x 485 x 300
340 x 312
Antonov 124
120
800
3650 x 640 x 440
640 x 440
Boeing 747-300/400
110
675
5000 x 488 x 300
340 x 312
Boeing 747-200
100
675
4900 x 488 x 300
340 x 312
Boeing 777
100
625
4400 x 488 x 300
372 x 305
Ilyushin 96
90
580
4440 x 570 x 287
485 x 287
McDonnell Douglas MD11
85
500
4800 x 350 x 245
355 x 255
Airbus 330
65
475
580 x 525 x 245
358 x 256
Douglas DC10
65
400
3725 x 448 x 245
350 x 255
Lockheed Tristar
55
420
3300 x 360 x 274
431 x 284
Boeing 767
55
400
3000 x 400 x 250
340 x 254
Airbus 300-600
47
410
4000 x 525 x 245
358 x 256
Ilyushin 76
45
180
1850 x 345 x 325
344 x 340
Airbus 300-200
43
295
3550x477x245
358 x 256
Airbus 310
40.5
270
390 x 477 x 223
358x257
Ilyushin62
40
240
280 x 375 x 200
345x200
Douglas DC8-62
40
200
3400 x 317 x 203
355 x 215
Boeing 757
39
187
3327 x 353 x 218
340 x 218
Tupolev 204
28.5
165
290 x 274 x 200
340x208
Boeing 727
23.5
144
2712 x 351 x 218
340 x 218
Lockheed Hercules
21
140
1707 x 302 x 274
302 x 274
Antonov 12
18
95
1380 x 300 x 250
300 x 250
DC9
17
120
210 x 274 x 205
345 x 205
Boeing 737
16
115
2100 x 310 x 220
340 x 215
Lockheed Electra
15
135
2000 x 280 x 220
355 x 203
BAe ATP
8.2
78
1500 x 195 x 180
250 x 169
ATR 72
8
75
1795 x 225 x 175
294 x 180
Antonov 26
6.5
45
1110 x 220 x 160
230 x 171
Antonov 74
6.5
45
1000 x 215 x 220
226 x 220
Fokker 27
6.3
58
1336 x 210 x 190
228 x 175
ATR 42
4.6
40
1080 x 225 x 143
125 x 153
Saab 340
3.8
40
1300 x 170 x 170
135 x 130
Shorts 360
3.5
40
815 x 190 x 190
142 x 168
Falcon 20 / 200
2.5
11
704 x 156 x 142
190 x 140
Metroliner 23
2.3
18
775 x 158 x 145
127 x 115
Metroliner III
2.1
12
775 x 158 x 145
130 x 115
Metroliner II
1.4
12
835 x 115 x 120
130 x 115
Beech 200 Kingair
1.2
5
280 x 124 x 138
132 x 138
Cessna 406 Titan
1.2
6.5
320 x 120 x 117
124 x 116
Piper 31
0.6
4
350 x 100 x 125
65 x 110
OPERATIONAL AIRPORTS