Shipping to Azerbaijan
PSX CARGO Group: Your Premier Choice for International Cargo Transport to All Regions of Azerbaijan Unlocking Global Opportunities through Seamless Transportation When it comes to international cargo transportation, look no further than PSX CARGO Group. We are your trusted partner for international cargo transport to all regions of Azerbaijan, offering specialized services in FTL (Full Truck Load), LTL (Less Than Truckload), FCL (Full Container Load), perishable cargo, and airfreight. Join us as we navigate the logistics world, connecting continents and opening new doors to global opportunities. International FTL Services: Your Cargo, Our Priority In the realm of international cargo transportation, precision and efficiency are paramount. Our international FTL services prioritize your cargo, ensuring it arrives promptly and in pristine condition. Whether your shipment is crossing borders or oceans, you can trust us to deliver your goods with the utmost care. LTL Excellence: Cost-Effective Solutions without Compromise For those looking for cost-effective solutions without compromising on quality, our LTL services shine. We have mastered the art of consolidation, ensuring that your cargo shares space with others while reaching its destination securely. Your shipments, no matter how small, are handled with the same dedication and attention to detail. FCL Mastery: Securing Your Cargo's Journey When it comes to FCL shipments, trust in our mastery of containerized shipping. We take pride in packing and securing your cargo for its international journey. Your goods remain sealed within dedicated containers, safeguarding them until they arrive at their desired destination. Perishable Cargo: Preserving Quality through Temperature Control For sensitive goods, including perishable food items and pharmaceuticals, our temperature-controlled logistics are your best ally. We understand the value of preserving your cargo's integrity, and our dedicated teams ensure that your perishable cargo reaches its destination in impeccable condition. Airfreight Excellence: Swift Global Reach, Local Expertise When time is of the essence, our airfreight services come to the forefront. We provide swift global reach with a local touch, ensuring that your cargo arrives at its international destination as quickly as possible. Our extensive network of partners and expertise in airfreight make even the most challenging shipments manageable. Choose PSX CARGO Group: Your Gateway to Global Success At PSX CARGO Group, we're not just logistics providers; we're the key to unlocking global success for your business. Our exceptional international cargo transportation services, coupled with competitive rates and unwavering dedication to customer satisfaction, position us as the top choice for businesses seeking to transport goods from Europe to all regions of Azerbaijan. In the dynamic world of international cargo, PSX CARGO Group is your compass, guiding you toward new horizons and exciting opportunities. Choose us as your partner, and together, we'll chart the course to global success. Cargo Transport from Europe to Azerbaijan Regions Unlock global opportunities with PSX CARGO Group. Contact us today to embark on your journey to global success.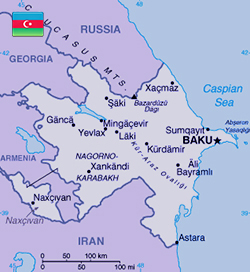 Azerbaijan road freight shipments
Our groupage shipment services offer a seamless solution for transporting goods from all across Europe. With weekly departures and a well-established network of shuttle routes connecting Milan to our hubs in Bratislava and Istanbul, we ensure timely deliveries. We also provide the convenience of arranging international truck line pickups upon request. Whether you have standard loads or ADR goods, our services are meticulously designed to guarantee reliability and flexibility for your specific shipping needs.
SX CARGO Group: Premier FTL Refrigerated Truck Service to Azerbaijan We specialize in FTL Refrigerated Truck transport for delicate goods, ensuring reliability and tailored solutions. Choose us for efficient and precise delivery, exceeding your expectations. PSXCARGO Group: Leading Europe to Azerbaijan Transport For efficient transport from Europe to Azerbaijan, including Baku, choose PSXCARGO Group. We excel in precision and specialized handling for all cargo needs. Contact us for industry-leading transport services.
PSXCARGO Group: Your Premier Choice for Europe to Azerbaijan Transport PSXCARGO Group leads the industry in efficient transport services from Europe to Azerbaijan, including Baku and key destinations. Our flexible FTL booking covers standard and ADR categories, ensuring solutions for diverse cargo needs. With a focus on precision and efficiency, we deliver cargo punctually and in pristine condition. We specialize in handling exceptional cargo and projects, navigating complex logistics effortlessly. PSXCARGO Group is your gateway to Azerbaijan, with all necessary permits and legal compliance. Choose us for transport excellence, whether it's standard cargo or complex projects. Contact us today for industry-leading transport services from Europe to Azerbaijan and beyond.
Your Reliable Partner for Airfreight from Europe to Azerbaijan At PSX CARGO Group, we specialize in providing top-tier airfreight and aircargo services tailored to meet your shipping needs from Europe to Azerbaijan. Our extensive experience and dedication in this field make us the ideal partner for your air transport requirements. Efficiency and Security Our airfreight service is designed to deliver uncompromising efficiency and security. Every aspect of the shipment, from cargo organization to final delivery in Azerbaijan, is handled with the utmost care by highly qualified experts. Versatile Transport Options We understand that your needs may vary, which is why we offer a wide range of air transport options to Azerbaijan. Whether it's standard goods or special cargo, such as heavy equipment or temperature-sensitive materials, we have solutions to suit your specific requirements. Transparency and Reliability Transparency is a fundamental element of our service. We provide timely updates on your shipment and maintain clear communication to ensure you're always informed about the status of your cargo. Our reliability is underscored by our strong reputation in the industry. Customized Support We're ready to work closely with you to develop customized transport solutions for any type of cargo. Our flexibility and ability to adapt to your specific needs allow us to offer tailored service that exceeds your expectations. Choose PSX CARGO Group for your airfreight and aircargo needs from Europe to Azerbaijan, and experience the level of quality and commitment that sets us apart in the air transport industry.